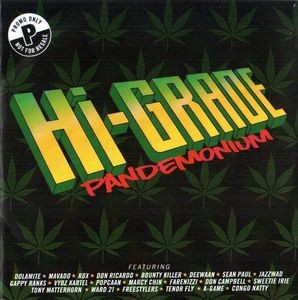 Must be Love has been chosen as the lead single from the groundbreaking debut album "Pandemonium" by London-based producer Hi-Grade.
The track features Don Ricardo's vocals from the original single, which was released on Jamdown UK back in 2003. The forthcoming album is a fusion of electro/bashment/reggae & EDM with a stellar line-up of Jamaican & UK artists. I've heard Hi-Grade's club mix and love it – will try & post it soon!
To be released summer 2016.